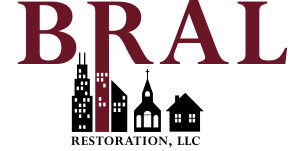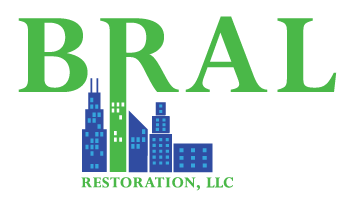 Daytona Beach & Venice, FL
For over 35 years, BRAL Restoration has been leading the pack in exterior restoration, thanks to our unparalleled dedication, knowledge, and craftsmanship. Anyone can claim to fix deteriorating buildings, but not everyone has the qualifications necessary to do the job right. That's why at BRAL Restoration, we're constantly educating ourselves on the latest masonry restoration concepts, as well as centuries-old methods for restoring historical masonry. Our commitment to meeting the unique challenges of each project and each client is what sets us apart and has made our company a success.
With projects completed across a range of locations from Illinois & Wisconsin to  Texas & Florida; BRAL Restoration offers a wide range of services that include brick repair, concrete repair, repointing, cleaning, facade inspection, water leak detection, lintel & shelf angle repair, waterproofing, caulking, terra cotta repair, parapet repair, fire stopping, and consulting. But what truly sets us apart is our ability to complete projects without outsourcing any of the work. This not only allows us to work more quickly, but also more efficiently, minimizing delays and cost increases.
Because we have our own equipment and materials, we're able to respond to our clients' needs more rapidly. We're always ready to handle unexpected building maintenance, and can set up swing stage scaffolding, sidewalk canopies, and mobilize to any location to get the job done, no matter how big or small. With our diverse capabilities, we can take on projects for commercial, historical, and residential properties alike.
Our clients include Property Managers, Architects, Engineers, Real Estate Developers, Condominiums, Apartment Owners, General Contractors, and Homeowners. At BRAL Restoration, we take pride in our ability to tackle any project, no matter how challenging, and deliver top-notch results that exceed our clients' expectations.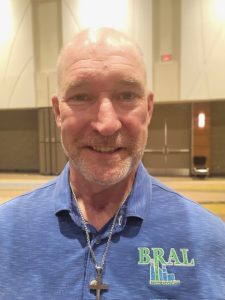 Al Christoffer
Phone: (847) – 456 – 5172
Email: Al@BRALRestortation.com
In his late teens, our esteemed President, Al Christoffer, began his illustrious career on a construction site, armed only with a shovel and a determination to succeed. But it wasn't long before his passion for restoring buildings began to take shape. At the young age of 22, Al founded BRAL with a singular focus on providing state-of-the-art concrete and masonry restoration to the Chicago area. And boy, did he deliver!
Thanks to his unwavering commitment to excellence and the satisfaction of his clients, word of Al's work quickly spread, leading to a steady stream of requests from happy customers who wanted more of his magic touch. Before long, BRAL's reputation had grown far beyond Chicago's borders, and Al found himself fielding requests from all across Illinois, Wisconsin, and even as far as Texas.
But Al's desire to provide his clients with only the best restoration work was never satisfied. So when the opportunity presented itself to expand his business even further, he leapt at the chance. Today, BRAL has brought its expertise to the sunny state of Florida, where we continue to uphold our commitment to quality craftsmanship and unparalleled customer service.
It's truly a testament to Al's vision and leadership that BRAL has grown to become the powerhouse it is today. From humble beginnings with just a shovel and a dream, Al has built a company that is renowned for its exceptional work and dedication to customer satisfaction. At BRAL, we're honored to carry on his legacy every day as we continue to provide the best concrete and masonry restoration services available.